The Amazing Educators of the 2022 Teacher Leader Impact Awards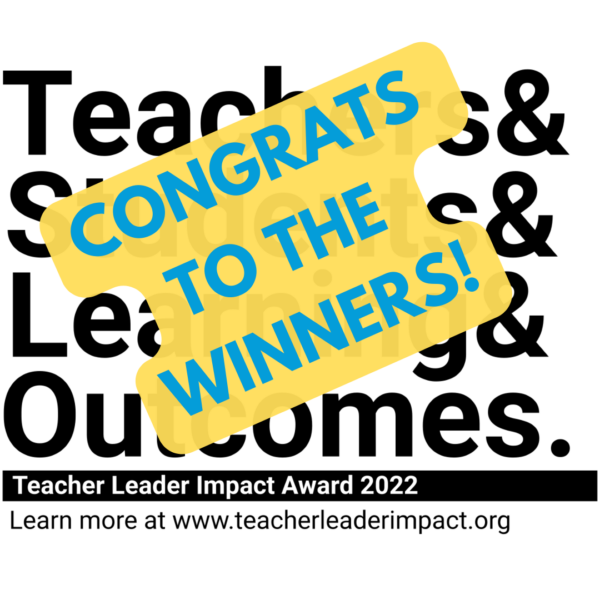 This spring, we asked you to nominate the best teacher leaders making an outstanding impact… and you answered!
Here are the four honorees of our second Teacher Leader Impact Award. Each educator below is making a difference to students and in their communities, and we are excited to celebrate them for their hard work.
Honoree Donna McDaniel reflected, "I am humbled and honored to receive this award. It is a testament to my incredible students whose dedication to excellence, resilience, and perseverance through challenges motivates me to excel as a teacher."
Congratulations to all the winners!
Heather Gardner
Moreno Valley Unified School District – Moreno Valley, CA
15-year teaching veteran Heather Gardner has built strong relationships with students at Cloverdale Elementary School in Moreno Valley.
Students especially feel safe with the Kindergarten teacher and as a result, their behavior and grades are improving.
Susanne Smock
Bering Strait School District – Elim, AK
Described as a positive team player, Susanne Smock is a pre-kindergarten teacher at Elim Aniguiin School in Alaska. Susanne's colleagues notice how prepared students are for Kindergarten, a testament to her teaching skills.
While acting as a mentor for other teachers, Susanne also tutors many students throughout the school community and is involved in students' sports tournaments and afterschool programs.
Donna McDaniel
Keller Independent School District – Keller, TX
Donna McDaniel, a high school Biology teacher, exemplifies what it means to be a lifelong learner. As a member of Keller ISD's Master Teacher Cohort as well as National Board Certification Cohort, Donna is continuously improving her teaching practice.
School leaders see the way Donna inspires other teachers throughout the district to serve students better.
Dieuwertje Kast
University of Southern California – Los Angeles, CA
As Director of STEM Education Programs for the University of Southern California's Joint Educational Project which includes the Young Scientists Program, the Medical STEM program, and Wonderkids, Dieuwertje Kast has provided STEM instruction to over 29,000 students, 900 educators, 20 school principals, and countless community members.
"DJ" strives to provide STEM access to all students and prioritizes hands-on and inquiry-based STEM learning experiences.