Practicing High-Leverage Strategies Before Your Classroom Teaching Using Video Rehearsals
A common scenario for video coaching is teachers recording themselves in the classroom with students. But professors like Mandy Benedict-Chambers of Missouri State University see video as a high-impact strategy for outside the classroom.
Mandy uses Edthena with preservice teachers in her elementary methods courses. Throughout the semester, she has her teachers record themselves practicing the high-leverage teaching strategies they're learning about in class.
She says this gives her teachers opportunities to rehearse and examine important interactions to improve their instruction before giving lessons to children.
Can you tell us more about how you use Edthena in your methods courses?
Edthena allows us to ensure our methods courses are focused on practice. By practice, I mean the high-leverage or core-teaching practices that make up the complex work of teaching.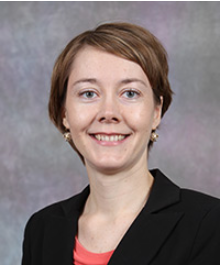 One thing we've done is have preservice teachers use Edthena to record and share videos of rehearsals. Recording rehearsals provides opportunities for novice teachers to try out, receive feedback on, and analyze the high-leverage features of instruction they learn about in class.
Here's how it works. Teaching teams teach specific practices with peers as well as with the instructor. During the rehearsals, peers respond to the instruction in ways that deliberately represent the ideas and alternative conceptions of children.
After the rehearsals, the teaching teams upload their rehearsal videos to Edthena. Then they reflect on their own videos, and comment on the rehearsals of their peers.
Why do you think teachers should engage in video reflection?
Edthena serves as an important tool in supporting our novice teachers' learning. Edthena allows us to better leverage opportunities for novice teacher reflection and analysis prior to student teaching.
Additionally, watching a video clip of a lesson can help a novice teacher consider alternatives to decisions and to question assumptions they had during the instruction. When they watch themselves and their students on video, they can slow down the interactions and investigate specific instances of instruction.
Our state has also recently adopted a performance-based teaching assessment which requires candidates to analyze their instruction and to develop evidence-based claims about their practice and student learning.
By using Edthena, we are able to provide teachers in training with opportunities to practice the analysis of videotaped instruction prior to their student teaching. As more states require video-based performance assessments, it is important that methods courses offer novices the chance to develop the skills necessary for critically reflecting on one's teaching practice.
Did you incorporate video reflection into your courses before Edthena?
Before using Edthena, we used YouTube to enable preservice teachers to upload videos of their instruction.
YouTube was difficult to use because the processing speed was slow and it often took more than an hour for teachers to upload a 15-minute video clip. And it took several hours for an hour long video. Teachers were frustrated by the slow processing speed and were also uncertain about the public nature of the videos.
How has switching to Edthena improved your experience with video coaching?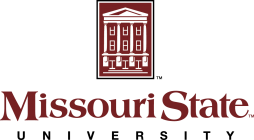 One major benefit of using Edthena is that it is very easy for the novice teachers and instructors to use. Given the constraints on everyone's time, they appreciate the simple and easy-to-navigate interface.  It allows them to quickly upload videos, find lessons, and offer feedback.
I would recommend that other instructors use video as a tool in their methods courses; the opportunity to reflect on their instruction has supported our novice teachers' learning tremendously.