Insider Info: Unlock Teacher Data for Better Coaching and Support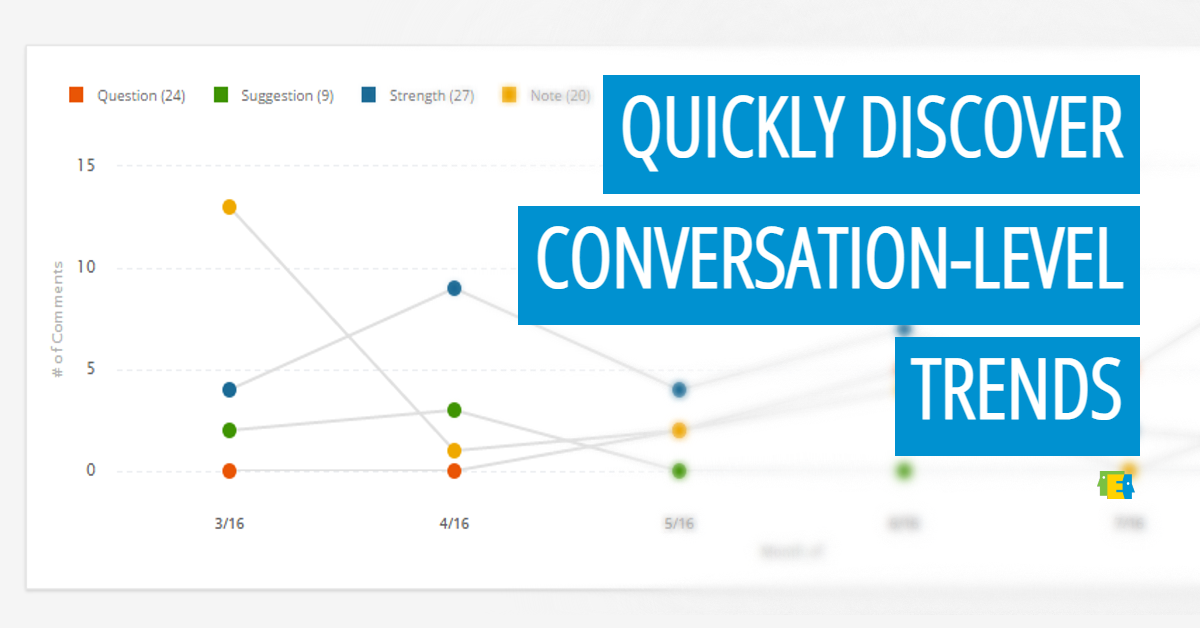 Educators love teacher data. Analyzing grade-wide results and tracking teacher growth are the bread and butter of many instructional coaches and school leaders.
But searching for and compiling all that data is a chore.
If you support teachers and their professional development, you can cross the hard part off your list — the stats tools inside your Edthena groups are designed to make your life easier.
Edthena turns the feedback you leave on instructional videos inside the platform into useful teacher data designed to help you strategically invest your time with teachers and accelerate their learning.
Unified dashboard for everyone you support? Check.
Color-coded visualizations and graphs? Check.
With just a couple of clicks, your personal stats dashboard for your Edthena group offers robust insights into individual teachers' and whole teams' work over the course of a school year.
Let's deep dive into the different types of teacher data you can find in your Group Stats dashboard: Comments, Commitments, and Leveled Indicators.
Comments Stats: Get automatic insights from your feedback
Leaving comments and feedback on teachers' videos of instruction is tried and true for coaches.
However, when a large number of comments amass over time on many videos, it can be understandably difficult to remember specific feedback.
Edthena automatically surfaces meaning from your free-form comments into a dashboard-style view using the comment tags you used as part of your feedback to teachers. (This technology is so special, we have a patent on it!)
Wondering if a teacher has improved their checks for understanding? Take a look at the comment types for that framework area and see if the conversation about their videos has shifted from 'suggestions' to 'strengths'.
Self-reflecting on your practice as a coach? Filter your feedback comments by framework row to determine if you're over-coaching about content knowledge rather than student engagement, and course-correct.
Whatever way you want to see the data, forget about hours of rereading all the feedback you've given. Comments stats can be easily organized and displayed by the type of comment, the commenter, or framework used.
Teacher data from Commitments helps you target your support to teachers
Teachers set goals and school leaders support them to meet those goals.
But it can be hard to keep track of which teacher is doing what.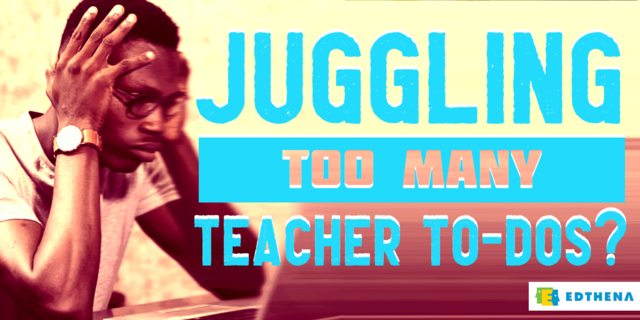 As a school leader or coach with many teachers to support, you've likely done the "teacher juggle" in your head:
Was it Sam who was working on engagement strategies or was that Kelis? Is Tina struggling with Socratic seminars right now, or was that months ago?
Don't worry, we've been there, too.
Forget about checking your Excel trackers or flipping through old notebooks.
You have a one-stop view of next steps and corresponding completion statuses on the Commitments dashboard inside Edthena.
You can track and summarize Commitments, teachers' goals and action items, that have been started and completed throughout the school year to see short- and long-term progress.
Once you've solved the teacher juggle, data about individuals and teams can be used to support more growth.
Notice one teacher has improved with facilitating student discussions while another teacher is struggling in that area? Pair those teachers up!
Curious if any teachers might need an extra nudge to help complete their overdue goals? You can get that info, too.
At the end of the year, you can even guide teachers to use their own data to do a self-reflection on how completing a commitment impacted their classroom and practice.
Level up your coaching game with Leveled Indicators
We bet you like to look for trends within the frameworks or rubric checkpoints you use to align teacher data.
But looking for patterns across dozens of individuals and multiple observations? Not so much.
For organizations where coaching feedback is aligned to the levels on a rubric or framework as a formative data point, Leveled Indicators are the right tool for capturing that data.
And with Group Stats, you can create a cohesive, unified view of the data encompassing different observations and individuals.
If it's the third quarter, and suddenly teachers are slipping backward on your rubric, you can quickly jump to the videos which exemplify the teachers' areas of need in order to adjust how you're supporting them for the rest of the year.
Or perhaps you need to understand progress across different teams or frameworks? Edthena's got all the information for you in graph and chart form.
Leveled Indicators stats help roll up and visualize the changes in how teachers are scoring on the observation framework to help you clearly see improvements or areas of struggle for single teachers or whole teams.
Get what you need with your Edthena data dashboard
Together, all the stats for your Edthena groups illuminate patterns in teachers' growth and help those that support them provide even stronger guidance.
Edthena does the work for you to highlight and visualize trends, so you can identify what's working and what's not and then coach accordingly.
Giving feedback is just the first step… looking at the bigger picture over time will push you and your teachers to the next level.
Have questions about Group Stats? Send us a note at [email protected].