One of the Easiest Ways You Can Capture Better Classroom Video
The benefit of living in a world with digital cameras everywhere is that it's easier than ever to find a camera to use for recording classroom teaching.
But don't let the ease of recording on the go overshadow the need to do one specific thing for your videos: always use a tripod. A shaky hand will result in a shaky video.
We've been asked often for some recommendations because there are many different kinds of tripods. Very very many. And to be honest, there's probably not a perfect tripod we could recommend for every situation.
Here are a few ways to think about the options that might be right for your classroom.
And if you're in a buying mood, we also suggest you check out this $10 camera lens.
Traditional tripods

There's a reason traditional tripods have been around since the times of ancient China and Greece – three solid feet guarantee you a solid support structure.
This is the style of tripod used by the pros, too. They're simple yet sturdy. This translates to "it just works" when you put it into a classroom settng.
Why to try
Standing tripods can be posted in the front, back, or side of the classroom to capture instruction and students. Traditional tripods are compatible with a variety of cameras including digital, phones (with adapters), and video cameras.
Tripods also come in a variety of sizes, from table-top-sized to multiple feet high.
Potential limitations
Traditional tripods require specific adapters to accommodate smartphones. Some models only works on a flat surface. If you get a really cheap model, the tripod may not be adjustible to the specific floor setting. These tripods can also be bulky to transport.
Check out:
Note: We try to link to original manufacturer websites when possible. Google search to find a good deal.
Flexible tripods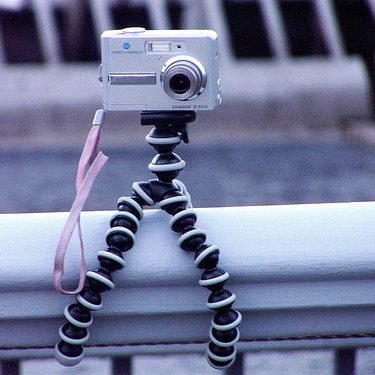 If carrying around and setting up a larger tripod is not an option for you, tripods with flexible legs might be a better option. These are tripods that can be set up quickly, anywhere, to capture high quality video in potentially non-traditional situations.
Why to try
Tripods with flexible, gripping legs can be twisted to grab onto almost anything. In a classroom, they can be mounted to the side of a desk, chair or even to the door of a cabinet for more or a bird's eye view.
Just like a traditional tripod, the standard heads can be paired with a variety of device specific mounts for your phone or camera. Most models can adjust to fit a smartphone.
Potential limitations
At first, adjustable legs can be tricky to maneuver. A solid smartphone mount is necessary if you're attaching things at weird angles.
Check out: 
Mini tripods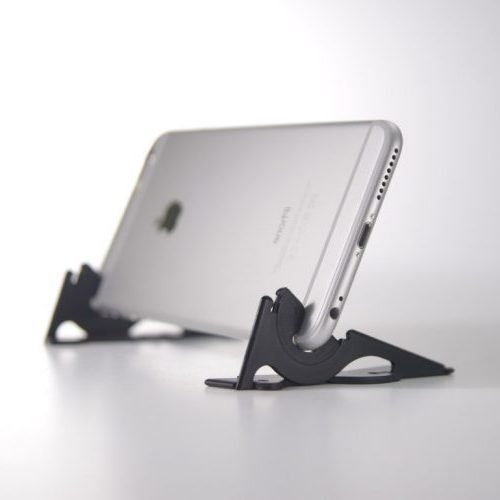 There are some tripods that mix high design with great function. They're also extremely portable – you can carry many of them in your pocket!
This portability makes mini tripods a great option for capturing video of small-group work or impromptu coaching sessions.
Why to try
Pocket-sized tripods are lightweight — one of our options is as slim as two credit cards and easily folds up to fit right in your wallet.
Since many tripods of this style are purpose-built for use with phones, an adapter may not be necessary. You just place the phone in the device and start filming.
Potential limitations
These ultra-small tripods don't offer as much flexibility for getting a specific angle in the classroom. And they depend on being able to put the phone onto a shelf or other high-up surface… there aren't any long legs to help you get the right angle of the classroom.
Some designs may be specific to a certain model of phone and require replacement if your phone changes.
Check out:
Did we miss any? Let us know if you know of other tripods we should recommend to users. We love hearing from you.
And if you're still thinking, "I don't want to use a tripod," we understand. It's more complicated than just hitting record on that old Flip Cam from your supply closet.
But at least put your camera on a steady surface while recording!