Leveraging AI for Education (via SmartBrief)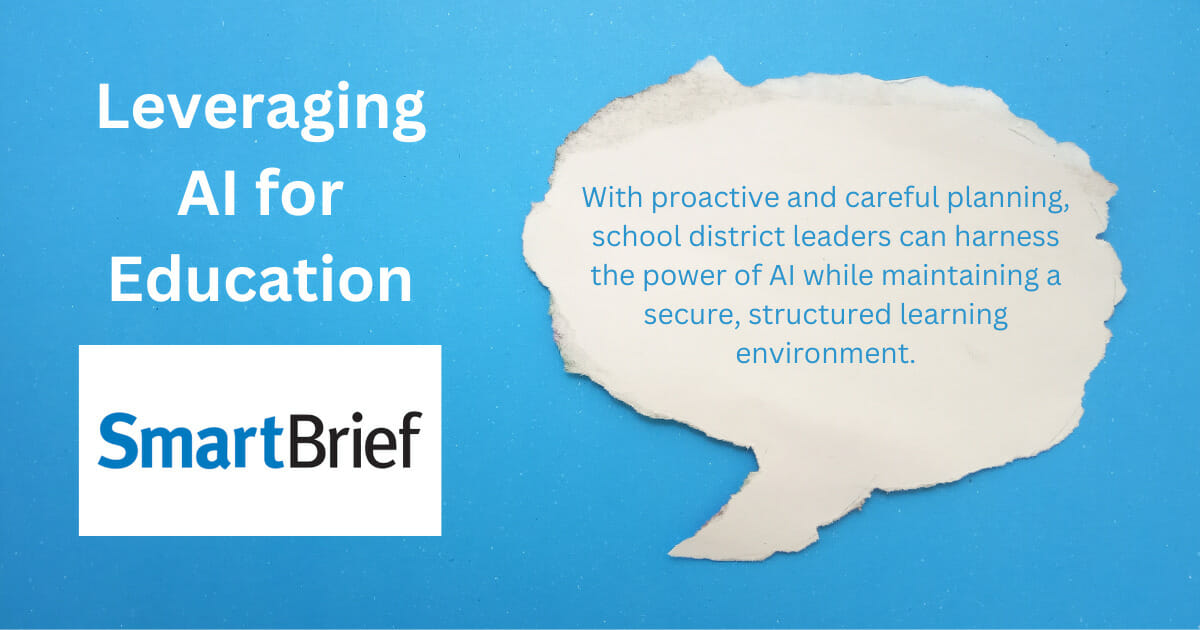 In the News
AI has exploded in popularity over the past few months. Education is certainly not exempt from its impact.
For many school district leaders, the prospect of leveraging AI might seem scary at first.
However, with proactive and careful planning, school district leaders can harness the power of AI while maintaining a secure, structured learning environment.
SmartBrief invited Adam Geller, founder and CEO of Edthena, to provide the three questions district administrators can ask to help their districts effectively leverage AI.
"While there is nothing to be afraid of when it comes to AI, it is up to school and district leaders to be thoughtful and deliberate in their approach to implementing new AI tools in schools so they can be leveraged effectively," Adam writes.
When thinking about using AI for education, Adam suggests district leaders consider:
Putting guardrails in place to moderate inputs and outputs.
Identifying the learning need or job that needs to be done before selecting the tool.
Understanding how personal data will be used and whether it will be protected.
Check out the questions and read why Adam feels they are important in the full article.
SmartBrief Education: Three questions to ask when adopting AI tools in schools or districts
Want to test drive AI Coach by Edthena yourself and see what AI can do for teacher professional development? Try out the platform here.