Jim Knight: How to Use Video Data to Inspire Teachers (Via Equity & Access)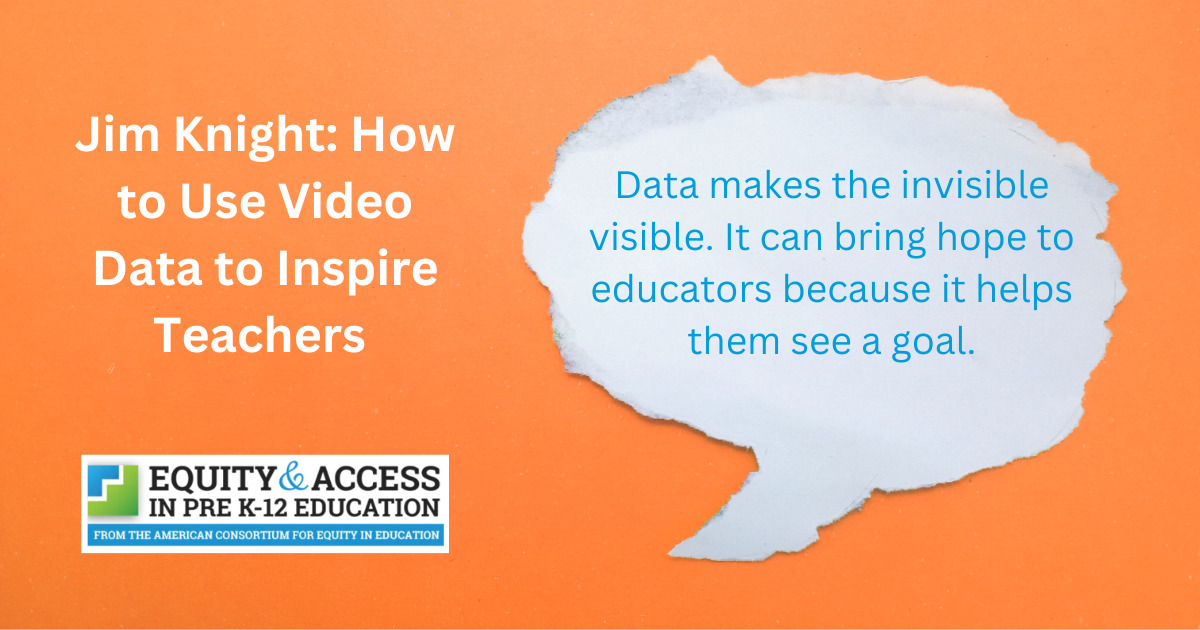 In the News
In a recent article for Equity and Access in Pre K-12, Adam Geller, founder and CEO of Edthena, shares insights from his conversation with education researcher Jim Knight on the importance of utilizing video data in fostering hope and agency among teachers. Jim is the author of "The Definitive Guide to Instructional Coaching."
Below are some key takeaways from their conversation:
Classroom video is lauded for its ability to make the "invisible visible," facilitating improved awareness and reflection.
Video data can aid in setting clear instructional goals and tracking progress.
Instructional coaches are instrumental in guiding teachers through this reflective process.
Coaches can help educators feel hopeful and empowered by using this data-driven approach. It shows them the instructional goals they want to achieve and how much progress they have made toward them.
Jim Knight sums up the value of data in education stating, "Data makes the invisible visible. It can bring hope to educators because it helps them see a goal."
Read the full article below:
Equity and Access in Pre K-12 Education: Using Video Data to Build Hope and Agency
Interested in learning more about how video can help professional learning? Click here to explore Edthena Video Coaching.