Candidates at City University of Seattle Use Video the Same Way Athletes Use Game Tape
City University of Seattle's Albright School of Education is one of the top producers of educators in Washington state. One reason for this is the innovative approach the university takes to training its teacher candidates.
Bryan Carter is the School of Education's Associate Program Director. He attests that one of the most important innovations the university has made is adopting video as a key tool in its development model.
Candidates at CityU started using video when the university partnered with Edthena a year and a half ago. The partnership started with a brief trial, but quickly Edthena was adopted by a number of CityU's various Teacher Education programs.
Now candidates at CityU use Edthena in field experiences, in classes, for general video coaching and practice, and also to complete their edTPA portfolios.
Why do you think it's important for teachers to be using video as a tool to supplement their development and learning?
Just like game film does for athletes, video allows teachers to reflect, improve, and succeed at their craft by reviewing their own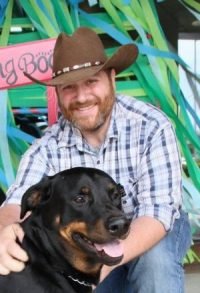 performance and finding ways to meet the needs of all learners.
Video is a critical component to field experiences today. It allows candidates and teachers to reflect on their own practice in a much more substantive fashion than traditional coaching, enabling teachers to more purposefully identify and focus on their strengths and areas of growth.
Would you recommend Edthena for use in other programs?
The feedback we've received from field supervisors and candidates alike is overwhelmingly positive. Candidates have had great success in filming their lessons, uploading to Edthena, and receiving feedback from their field supervisor. They find the platform intuitive, easy to learn, and highly collaborative.
What problems has Edthena helped solve at CityU?
Edthena has fit our need to better capture video evidence of teachers' work in the classroom, particularly considering our emphasis on collaboration, co-teaching, and strength-based instruction.
Edthena provides an excellent means by which teacher candidates can reflect on their practice continually, finding ways to improve and tweak their instruction to meet the needs of all learners.
It is also a highly useful tool for our instructors in designing their assignments — particularly mock lessons — to allow our candidates to receive more practice and feedback in a collaborative setting.
Has using Edthena led to changes in other areas of the program beyond the observations during field experience?
For one, our faculty are starting to employ it in their classes. We've also created a mentor training exploration [learning cycle] that we will be distributing to mentor teachers at various school districts in the Puget Sound region who are hosting our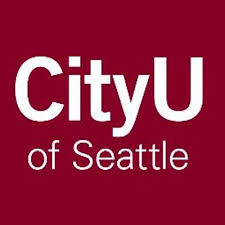 candidates.
The mentor training exploration includes several video links, a mentor agreement form, and several links to online training modules. It covers several training components, primarily on providing feedback to candidates and demonstrating the co-teaching model. We are piloting this training currently and look to implement it fully later this year.
Our hope is to use the exploration as an easy-to-use training module for mentors. We're still in the initial phases.