Blur Part of a Video from Your Classroom with Drag-and-Drop Ease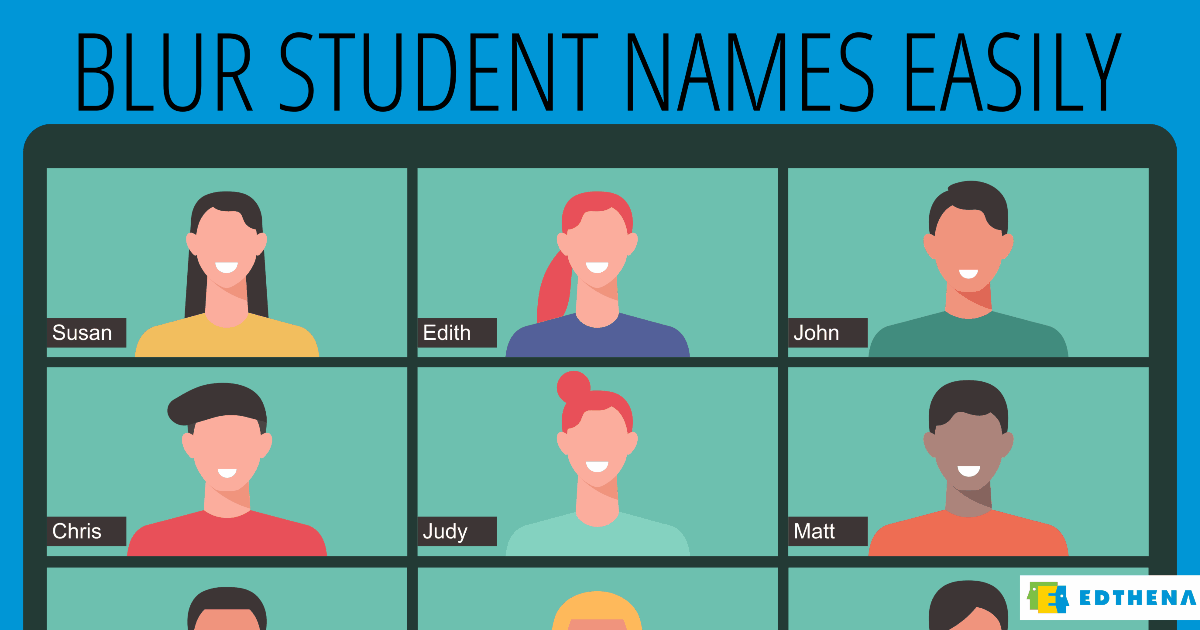 Sharing videos inside Edthena is safe and secure. Even so, sometimes there are reasons that student information should not be visible, and teachers need to blur part of a video.
The rise of Zoom-style teaching has increased the need for this video blurring: student names now appear clearly on the recordings of video conferences.
Today we're announcing that it's now possible to blur part of a video inside Edthena with just a few clicks.
When does a teacher need to blur part of a video with students?
What happens inside of classrooms is sensitive information. In most cases it's perfectly acceptable to securely share a video of teaching inside Edthena. This is true for in-classroom and Zoom-style teaching.
Sometimes, though, there are situations that require the video to be modified. We've heard more than a few:
What can you do when one student does not have a media release to appear within a video?
I want to share this video across the district, but I need to obscure the student faces.
I'm using this video as part of my edTPA portfolio. I'm required to completely redact all student names.
For these reasons (and likely many more that we've not thought of) teachers need an easy way to blur an area of their teaching videos.
The new blur video feature inside of Edthena makes this process easy for users with any technical level. In fact, we feel confident describing the process as feeling drag-and-drop easy.
Quite literally, teachers can drag and resize rectangles on their video to create a permanent blurred area in a new version of the video. Then they hit the "Save" button at the bottom of the screen, and we do all the hard work for them.
In just a moment or two, a brand new video will be ready inside the teacher's video library ready for sharing to their groups or to their district-wide video library.
How does a blur video feature save teachers time?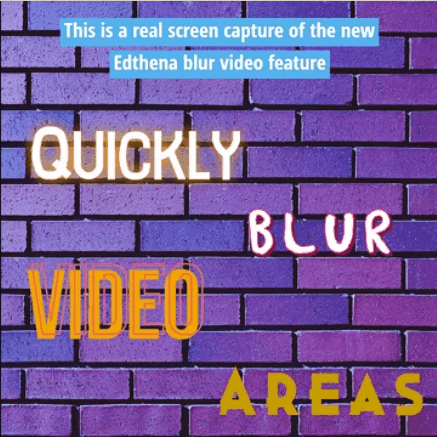 We have to admit that the ability to blur videos has been requested by our users in the past.
Before we undertook the process of building this feature, we only had half-solutions to offer when asked about blurring classroom teaching videos. We didn't build this feature sooner because, while it seems simple, we knew adding blurring elements to a video that is easy enough for anyone to use would be a hard technical task.  We're a small team, and we had other feature requests that felt higher priority and higher value to all the teachers who use our platform.
The tipping point that created the urgency to solve this problem was an anecdote shared by one of our partners about the impact of Covid-19 and the rise of Zoom-style teaching videos.
Their teachers were required to redact student names which were showing in the videos from popular video meeting software. Because there were no "good options" available, they were trying to hack the features of programs like PowerPoint to create blurring for their videos. We're not quite sure how that would have worked, but it sounded like it was really hard, time-consuming, and a bad overall experience for teachers.
Once we got to work on this project, we realized that we could integrate the video blurring feature with the video trimming feature within our platform. This helps teachers complete two editing tasks at the same time.
And since video reliability is always on our minds, we retrained VideoBot on how to add the blurring layers into the new videos and monitor the process. This ensures that the blurred videos are produced quickly and without any errors.
The final result is a new video with a permanent blur area within the video file.