How Blue Engine Coaches Provide Feedback Without Always Being at Your School
Blue Engine is a nonprofit organization employing apprentice teachers – or, BETAs – to work alongside lead teachers in high-needs classrooms. Their mission is to boost student achievement and, in the process, produce cohorts of new, well-trained teachers to lead their own classrooms after their apprenticeships.
Megan Carey is Blue Engine's Director of Learning and Development. She manages the training and support processes for the roughly 85 BETAs in the Blue Engine organization.
Megan and her team currently utilize Edthena with BETAs as part of both their formal and informal coaching processes. And although they've only been using Edthena for a few months, Megan says video coaching has already had a noticeable, positive impact for coaches, BETAs, and the students they work with.
What problem did Edthena help solve for Blue Engine?
Edthena provided us a streamlined way for all of our teams to share videos with each other in the same manner and in one place. This is especially useful for coaches, as they coach across many teams and need to have all their teams' videos stored in the same place.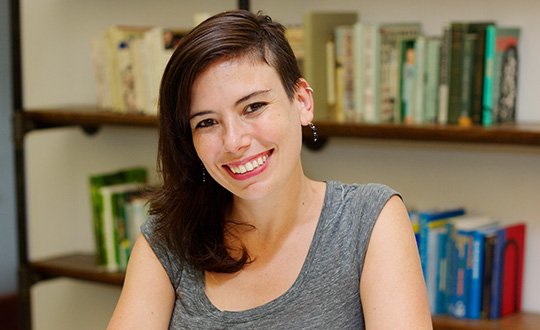 Edthena has also allowed us to expand our use of video. We are now using video not only for our video clubs, but as part of our formal and informal coaching process.
This has been particularly useful to us since we have switched from a model where each school had one in-house coach to one where coaches work across multiple schools. Now coaches are able to give feedback to teams without having to always be on site. This has been critical.
How did Blue Engine use video before Edthena?
Teams started using videos last year, when we started video clubs. Each BETA would bring a video to video club to discuss with their team. Another BETA would look at the video beforehand and plan discussion points and in effect host the club so that the BETA in the video could focus on the discussion.
The parts about this that were difficult without Edthena were:
Videos were stored in so many different places — like on Vimeo or people's flash drives, and it became difficult for BETAs to share their videos with one another and still have time to prep.
There wasn't as a systematic way to record and take notes on a video. Often the discussion about the video went without any formal documentation. And when the team did take notes, the notes weren't useful because BETAs weren't able to see the video alongside it, like they can with Edthena.
How has video observation impacted your BETAs? How about coaches?
Given that our teaching model is team-driven, a lot of the feedback that coaches have to give is focused on the greater team dynamics in the classroom. For instance, how the team works together to meet student needs. Using Edthena to isolate specific teaching moments allows us to provide both both overall team feedback and individual feedback at the same time.
Additionally, coaches have noted that BETAs are now consistently referencing the feedback that's been left on their videos in the debriefing conversations they have. We think this has further improved BETAs' abilities of reflection, especially in citing concrete evidence to support those reflections. 

Edthena has also made it easier for our coaches to collaborate with one another. We have even started to see coaches sharing videos of their coaching conversations with one another! They've been coaching each other on their coaching processes. We look forward to doing more of this!