Have you seen "What Works" for your schools? Amplify success with a video library of teaching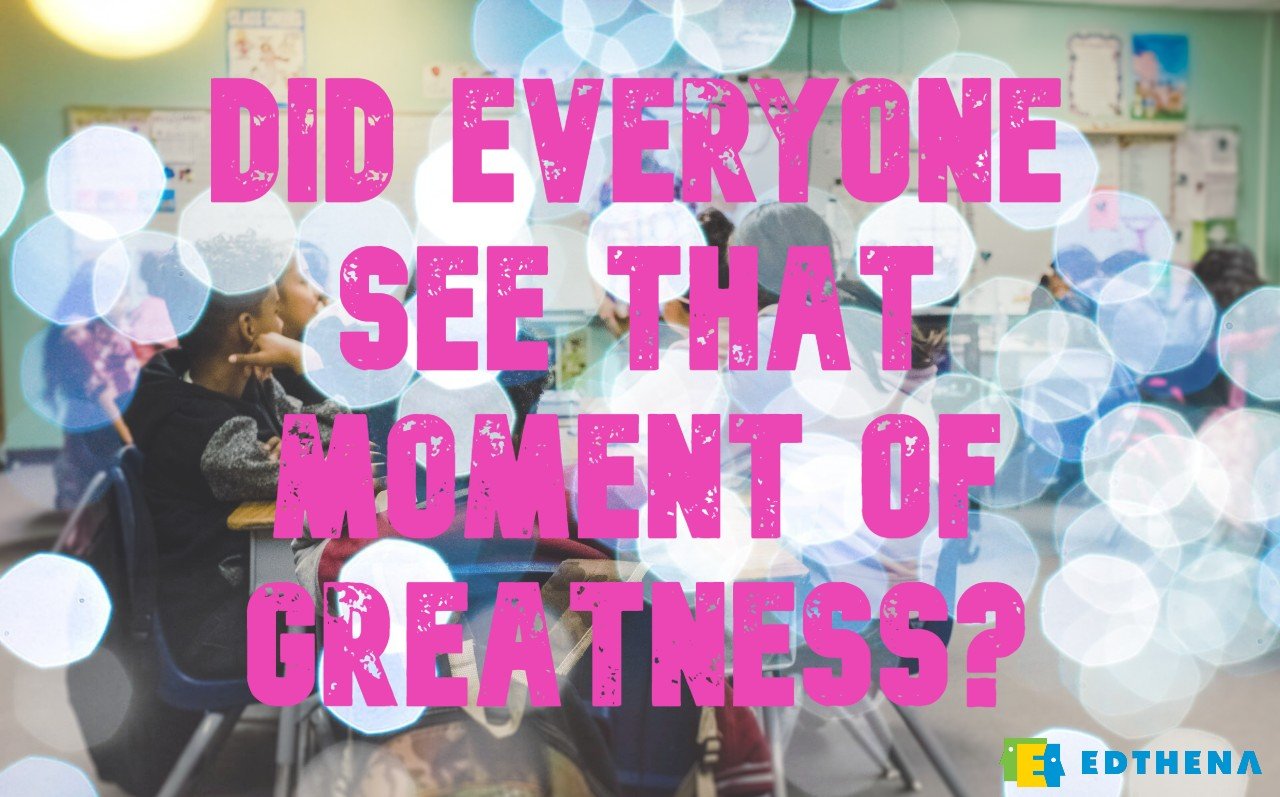 Consider an existing area of strategic focus for teachers in your district or school.
For example, use of academic language in the content area. Or classroom management. Or even teaching fractions in a late-elementary classroom.
Now, can you name at least one educator who could serve as a model for others?
Has every relevant teacher in your district been able to observe this teacher to learn from her example?
Probably not.
But if you had a video recording and a way to share that video securely to all staff, it would be possible.
New toolsets from Edthena allow any district to curate a video library of searchable lesson segments, tagged to teaching standards, and shared securely to all staff members within the district.
Now, teachers can see best-practice instructional examples of their peers in a searchable Organization Library.
Classroom videos featuring your own teachers
It's no secret that recorded video examples of your own teachers supporting your own students can serve as a powerful tool for scaling high-quality instruction across content areas. What's been missing is a way to securely access those videos without a technical headache for your internal tech administrators.
We built on our expertise from hosting the Gates Foundation Measures of Effective Teaching video library and adapted these tools into something that helps districts create an ever expanding and always up-to-date resource. The new Organization Library tools give your teachers the ability to crowdsource expertise from their peers while giving someone in the organization the ability to curate content over time.
Sure, it's always been possible to upload and share a video of classroom instruction to a private group of trusted colleagues. Our specialized commenting tools enable timestamped-analysis and direct links to your teaching standards.
And in this way, it's conceptually possible to ask teachers to share videos to a larger group with broadened membership.  But this process doesn't easily scale across a large number of educators who will need access to the special group and a wide set of contributors who will need to remember to share their video to the group.
What's new is the ability for anyone in your organization to nominate any videos for consideration as part of the organization-wide library. The teacher receives a notification and confirms they are comfortable sharing. Then a copy of the video is made available for the organization to share.
All the comment text is removed, but the skill tags and timestamps remain. This ensures other teachers who watch the video later can quickly jump to the most relevant parts.
We've made each organization's library searchable by grade, subject, and tags. Each video can also have supporting documents like lesson plans and other materials relevant to understanding the classroom context.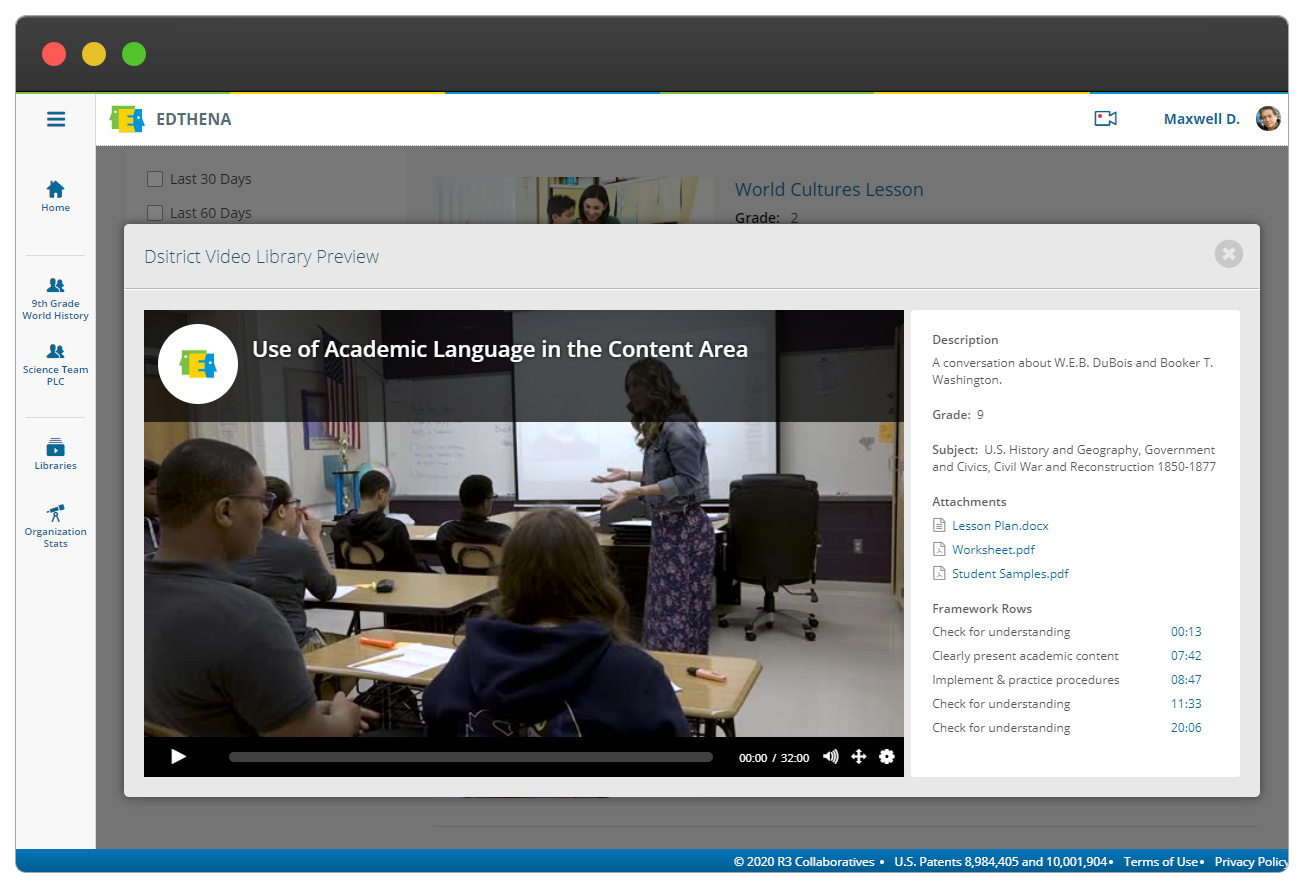 Getting started with your video library of teaching
Ok, so the idea of a video library sounds great, but you may be wondering how to really "get there."
First, as you might not be surprised to hear us say, we think your observation and feedback and coaching process for teachers should have teachers capturing video evidence of their teaching. If it already does, then you have a steady source of videos for your library. The Edthena tools ensure all those moments of greatness bubble up to the top.
Beyond crowdsourcing from an established professional development process, you can seed a video library through deliberately recruiting a small set of invested stakeholders:
Ask all teacher-of-the-year nominees to capture one lesson per month this year (even if they didn't win!)
Empower teacher-leaders to define their influence through video recordings
Encourage content-area specialists to model-teach important curriculum standards
Ask veteran teachers to detail their "first weeks of school" procedures for newer teachers
Deputize coaches to capture a representative set of videos aligned to prioritized pedagogical moves
This list could probably keep going for a long time. We're happy to share more ideas with you if none of these resonate.
Want to learn more about the organization library tools? Send an email to .