AI Coach by Edthena Wins 2022 EdTech Breakthrough Award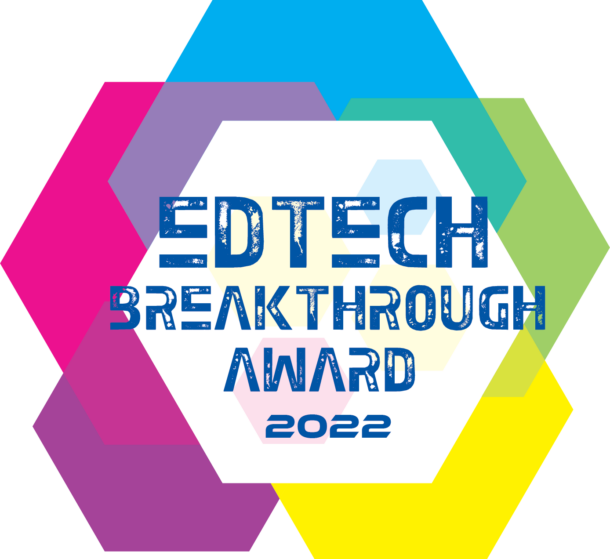 The AI Coach platform by Edthena was named the winner of the 2022 EdTech Breakthrough Awards in the Best Use of AI in Education category.
The EdTech Breakthrough Awards program, which received more than 2,250 total submissions, recognizes the best companies and innovations in the field of educational technology. An expert panel of judges selected the AI Coach platform based on its innovation, performance, ease of use, functionality, value, and impact.
"It's an honor to be recognized for our innovative approach to timely and personalized support for all teachers—when and where they need it most," said Adam Geller, Edthena founder and CEO. "Utilizing conversational AI, teachers can continue their professional learning independently with a virtual coach. This enables schools and districts to scale-up reflective coaching conversations even when it's not possible to increase their in-person coaching capacity."
While working inside the AI Coach platform, teachers have a conversation with Edie, their virtual coach. Edie asks teachers about their professional goals, and then teachers analyze and reflect on videos of their classroom instruction by adding time-stamped comments.
Edie then helps teachers create an action plan to impact students' learning. As part of their conversation with Edie, teachers develop a short-term goal, identify a strategy for change, and commit to a timeline for implementation. This evidence-based process enables teachers to receive many of the benefits of instructional coaching even if an in-person coach is not available.
An edtech breakthrough, indeed.
"Throughout the coaching cycle, one of the biggest benefits was the personalization AI Coach provided. The virtual coach helped me develop my specific goal and reflect on that goal using targeted prompts," said Donna McDaniel, a Keller Independent School District teacher who used the AI Coach platform earlier this year.
"This taught me how to better coach myself — what to look for and what questions to consider," continued Donna. "Since my principal and in-person coach cannot be in my classroom every day providing feedback, this acts as a great supplement to their ongoing support."
We're so excited about this honor!
Learn more about AI Coach by Edthena.
Want to try it out for yourself? Sign up for AI Coach access here.