Teacher Professional Development to Add to Your Summer Bucket List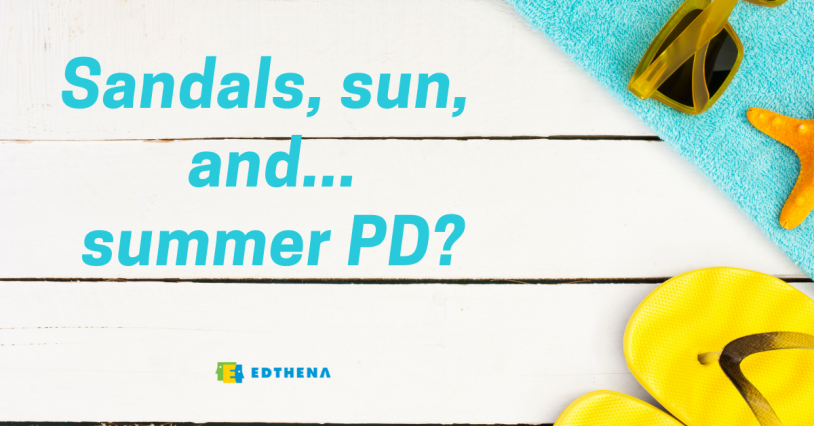 We'll be the first to tell educators that summer is their much-deserved break. Relaxation and rest come before all else.
But, we also know teachers are dedicated to continual improvement and love to maximize their growth. Just because summer is here doesn't mean teacher professional development has to stop.
In fact, teachers can continue their progress on their own. Creating a personal PD plan for summer break is a great way to balance your leisure and learning this summer.
Read on for how to plan your self-driven, at-home teacher professional development this season.
Meet yourself where you are
Similar to how you administer a diagnostic assessment to students at the beginning of the school year, you must also know where to start with PD for yourself. You can't build on your learning if you don't know your current strengths and areas for growth.
So, if you haven't done an end-of-year teacher reflection, start there to assess where you're at.
:: don't worry, we'll give some wait time ::
Now that you have an accurate picture of your skills and knowledge, identify where you specifically want to make progress.
Consider the following as you think about what skills and knowledge will be the most useful to begin the next school year with:
Is this feasible to learn on my own without colleagues or school leaders?
Can I measure my growth to determine my progress?
Is this achievable in 2 — 3 months?
Choose a couple of bite-sized and manageable goals for yourself, and write them down.
Choose how you want to learn, then choose your own adventure
It's been said that teachers are the worst students. We wholeheartedly disagree!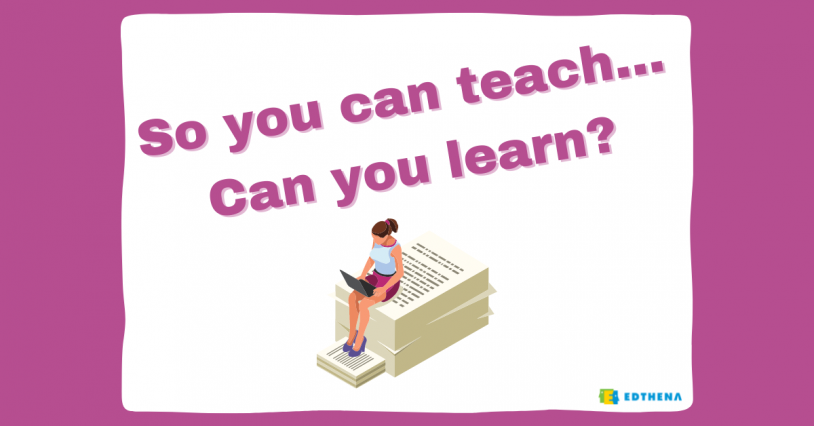 Often, educators simply crave more choice and autonomy in their own teacher professional development. Fair enough.
Just as you look for and try out different ways for students to engage with content, do so for yourself. When you have the ability to decide how you want to learn, you can choose the most effective teacher professional development.
Here are some questions to help you choose the mode of learning best for you:
Love to read? There are plenty of good teacher reads that you can bring to the beach.
Are you an audiophile? Catch up on education podcasts, with topics ranging from flipped classrooms to the latest edtech.
Learn better with guidance? Try some (FREE) online teacher professional development. Take a course, watch a live or recorded webinar, or check out some educational modules.
Before any of these can take place though, remember to schedule time to recharge from the year of teaching. You can't continue your learning if your battery is drained; charge back up first.
However you choose to spend your summer break, add teacher professional development to the mix- you'll go back to school in the fall well-rested and well-read.