Record and Upload Video with One Click: It's Now Possible within Google Chrome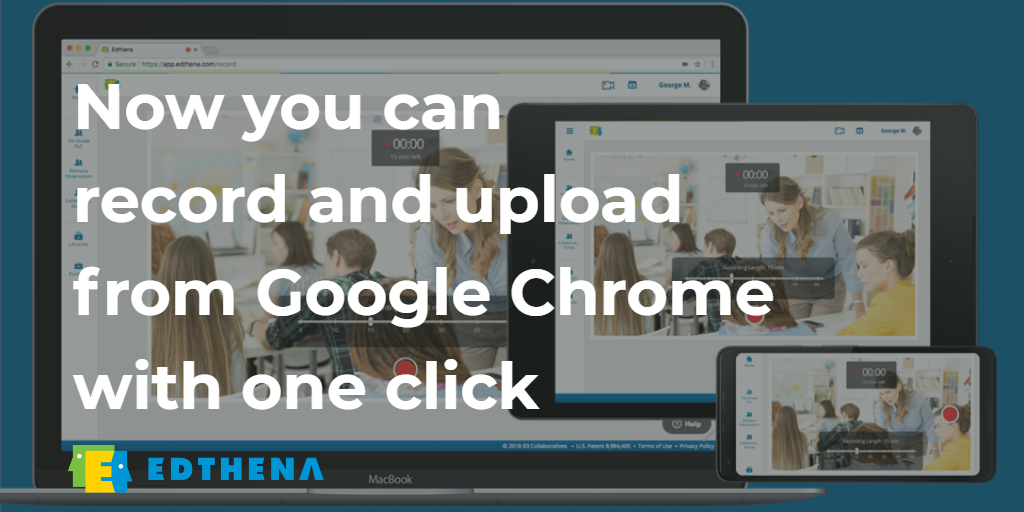 Ideally, recording and uploading a 60-minute classroom video will be as easy as recording and uploading a 60-second social network video.
Today we're getting one step closer.
We've developed a one-click video record and upload solution for Google Chrome to support professional development for teachers. The new video tool runs inside the web browser many teachers use and on the devices they already have.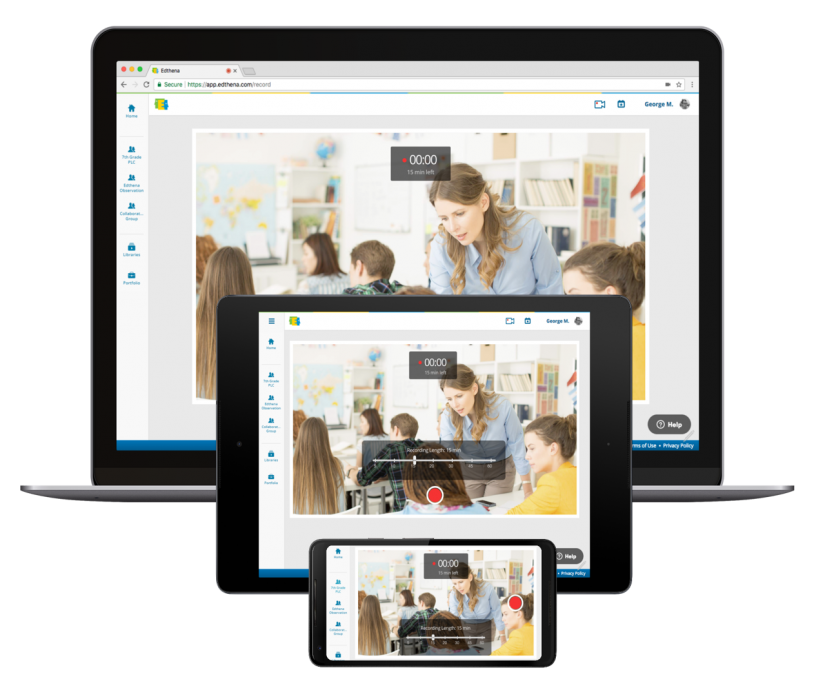 There's nothing to install.
No plugins.
No special permissions.
It just works.
"We live in a world where playing video on the internet is one click away," said Dave Weldon, co-founder and chief technical officer of Edthena. "We wanted to build a video recording and upload tool that felt as streamlined as watching video is today for our users, many of whom have not uploaded lengthy videos to the internet."
Record classroom video with just one click
Edthena users will have immediate access to the video tool inside Edthena when using Google Chrome.
"There's nothing new for schools to buy or install. Teachers just click record, and they're on their way," said Weldon.
The upload technology was built with the variability of school broadband networks in mind. The upload process is not impacted by momentary bandwidth issues and will automatically resume after the connection is restored.
"Recent advances in browser technology have allowed us to build something that we've been dreaming about for years: a high-quality, feature-rich video capture experience that's built right into the web platform and runs on most any device," said Weldon.
The video tool includes a timer for teachers to "set it and forget it." After the specified duration, the recording automatically stops, and the upload begins.
Designing for ease of use and equity of access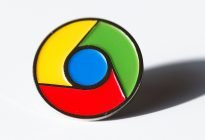 The new video tool helps schools and districts take further advantage of the multitude of devices they already have in the classroom. Teachers can now use nearly any internet-connected device – including those running Chrome OS, Android, iOS, macOS, and Windows operating systems – to record and upload videos with one of Edthena's video tools.
Investing in a tool for Google Chrome improves access for the broadest set of users on the broadest set of devices. Nearly two-thirds of Edthena users access the platform via Chrome, and it is the most popular web browser according to research organization NetMarketShare.
"If teachers can't get their videos online, we believe that it doesn't matter how great the rest of the platform is," said Adam Geller, founder and CEO of Edthena. "This latest launch is just one example of our constant investment in our video uploading tools, which is one of the reasons why teachers are so happy with Edthena."