Do Educators Like Edthena? Check Out Our Report Card
Teachers love feedback and Edthena is no different. From compliments to constructive criticisms, our team takes reviews and ratings seriously.
We regularly survey our partner organizations and users to learn what's working and how we can improve.
So, what are educators saying about Edthena? Check out our latest report card below to find out.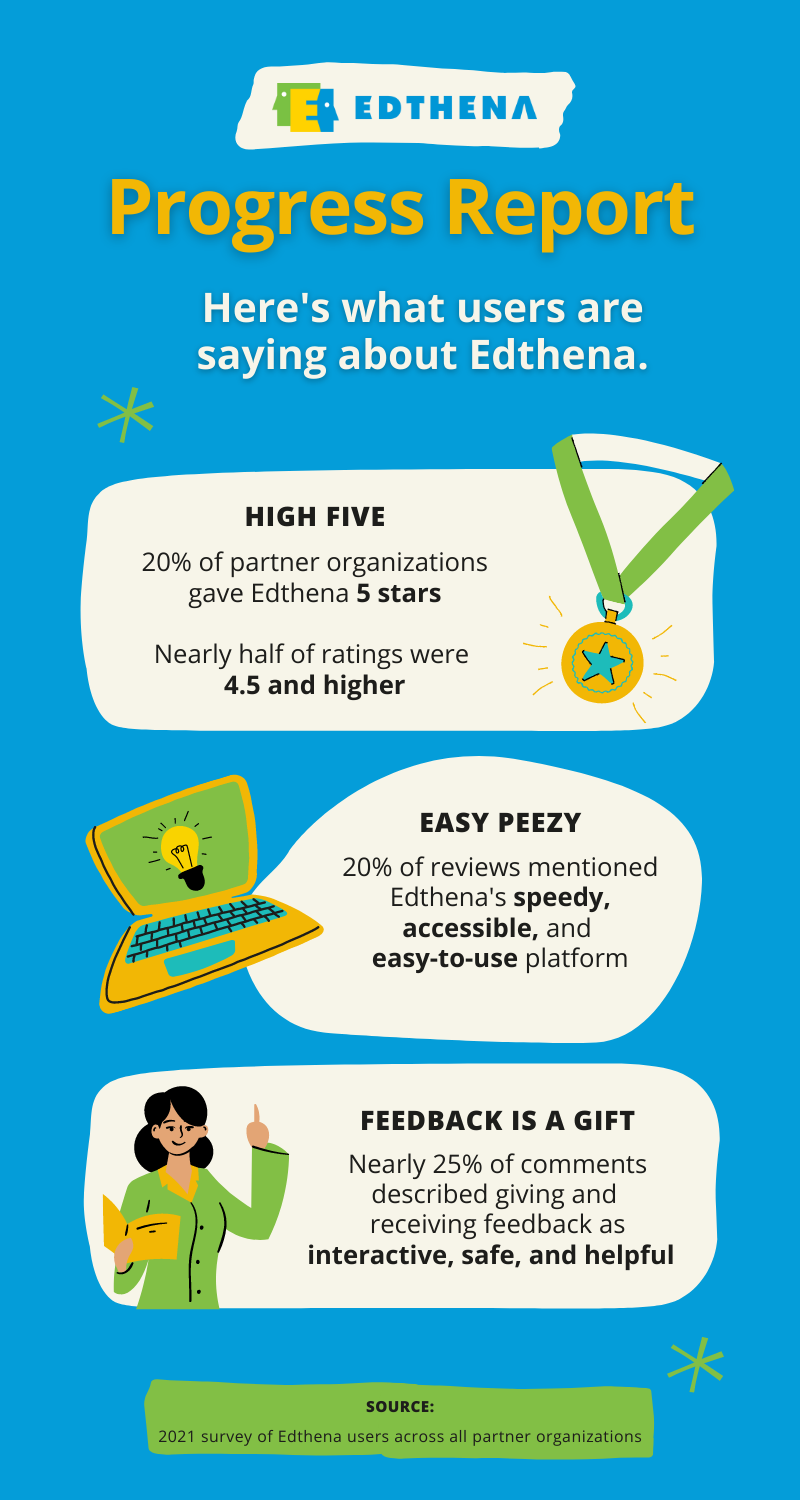 What's the word about Edthena?
The results of our 2021 surveys showed:
20% of partner organizations gave Edthena 5 stars
Nearly half of ratings were 4.5 and higher
20% of reviews mentioned Edthena's speedy, accessible, and easy-to-use platform
Nearly 25% of comments described giving and receiving feedback as interactive, safe, and helpful
We consider the feedback a valuable reflection on the ways we're working hard to support educators and their learning and growth.
Want to experience Edthena for yourself? Try out our video coaching platform, or learn more about us.