EdTech Digest Names Edthena Best PD Learning Solution
We're excited to announce that Edthena won the Cool Tool Award for "best professional development learning solution" in the 2016 EdTech Digest Awards.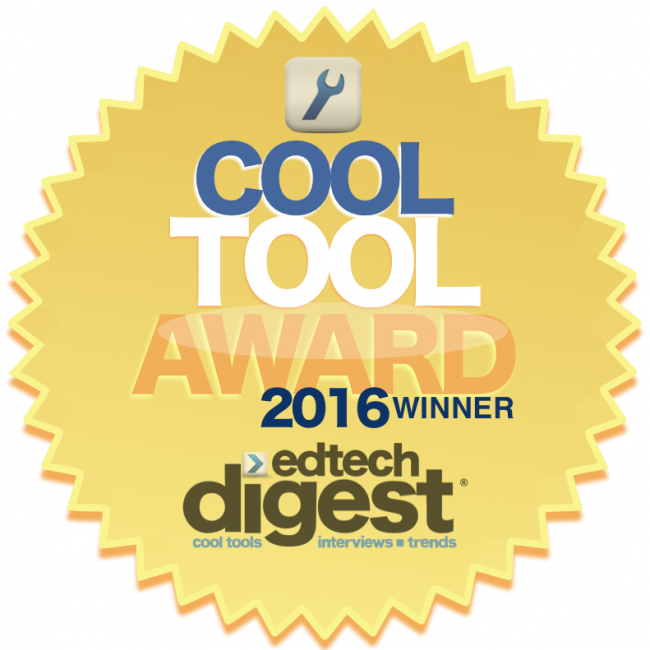 The EdTech Digest Awards are presented to the best new, emerging and established technology solutions for education. This year's awards featured dozens of categories in addition to the best PD learning solution, including best new product or services, academic gaming solutions, assessment programs, hardware products, leaders setting a trend and more.
A distinguished panel of industry influencers and veterans conducted this year's evaluation proceedings.
"Shining a spotlight on the best and the brightest in the EdTech space reminds me of the tremendous paradigm shift our industry is experiencing.  The evidence of technology's transformative effect on matters of learning for students and educators is so energizing," said Victor Rivero, who oversees the Awards as Editor-in-Chief of EdTech Digest.
"This year's program had some very stiff competition and hard decisions were made in selecting the winners. We're very proud to honor these cool tools, leaders and trendsetters in education technology."
"It's truly an honor to be recognized among our peers as having the best PD tools available on the market," said Edthena CEO Adam Geller. "This is a confirmation that 21st century professional development is job-embedded and uses videos of teachers actually teaching to help them understand how to grow in their craft."