Coaching Real-Time Coaches using Video
Instead of using Edthena directly with teachers, Katie Campbell uses the platform with coaches across the country who are in classrooms working directly with teachers.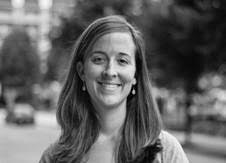 Katie serves on the national team of Teach For America where she develops regional staff on real-time coaching methods developed by the Center for Transformative Teacher Training. The Real Time Teacher Coaching method is known for its immediate feedback to teachers via wireless, bug-in-the-ear technology from the back of a classroom.
Katie is based out of Georgia, but supports real-time coaches in California, Illinois, Indiana, Louisiana, Mississippi, Missouri, and North Carolina. Some of her time is spent on-the-ground doing in-person support. The rest of the time, she's using Edthena to provide ongoing development opportunities for the regional coaches.
What is your process for using Edthena with your coaches across the country?
We use Edthena initially to do video reviews of the staff-member's coaching that is happening in classrooms with teachers. Then we follow-up with a phone conversation to discuss the feedback and role-play scenarios.
We also use videos before an in-person visit by me to set a focus for what to work on together. Sometimes we do a cycle of video reviews soon after my in-person visit to assess implementation of feedback and determine next steps.
As someone who thinks about how to make in-person coaches more effective, how does an online process compare for you?
Before Edthena, I primarily used audio or video as a tool to get a window into work and offer feedback. Our conversations were general and hard to manage because the evidence was not specific.
Edthena changed all that for me! Now coaches appreciate the ability to see time-stamped feedback and to catalog their growth over the course of the year.
How does video feedback enhance the support you're providing to real-time coaches?
We first started using Edthena several years ago in an effort to effectively and efficiently provide coaches ongoing support between our in-person field-time with them.
The platform gives us added capacity to dissect and discuss the in-the-moment decisions coaches make with teachers that are hard to do in-person and in-the-moment with a coach.
Real Time Coaches are trained for in-the-moment feedback. How do they like using Edthena to support their ongoing development?
Last year when asked about their experience using Edthena, coaches offered the following types of feedback:
The video reviews are enormously helpful, especially because I can see my progress over time.
It is very helpful to see her [the trainer's] thoughts/ideas visually on Edthena within the video.
HELPFUL: It's helpful because it's feedback on my practice that I can obviously take with me. I appreciate how detailed it is and how I can easily see in the video what she is referencing.
I like having a thought partner zeroing in on a specific [teacher] and then getting personalized feedback on my own practice so I know where to improve.
Having the opportunity to re-watch the coaching conversation in conjunction with [my trainer]'s notes was incredibly helpful. It illuminated my own strengths and weaknesses that I might not have otherwise seen.
Edthena is AMAZING! It's prompted some of the biggest professional growth I've ever experienced.