Colorado Education Association Implements Video Coaching for Improved Teacher PD
The Colorado Education Association (CEA) is partnering with Edthena to embed video observation and feedback into courses offered on COpilot, the state's online professional learning platform.  Now, with COpilot, educators across the state can experience video feedback as part of their professional development.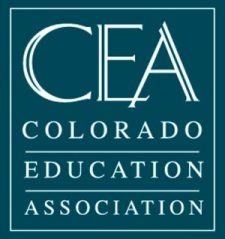 "With Edthena, teachers who are taking classes on COpilot can collaborate with each other in a unique and personalized way, which is something many of them have never experienced," said Casey Kilpatrick, director of learning services at the Colorado Education Association. "Edthena really is the best video coaching platform we looked at. It adds cutting-edge technology to our teachers' experience."
CEA, the state affiliate of the National Education Association, is the first association of educators in the country to launch a statewide, interactive tool delivering peer-to-peer teaching support. Trained CEA members facilitate all COpilot courses, including new courses designed to utilize the power of video coaching. Educators take these courses as part of a district initiative or to fulfill their yearly professional development requirements.
Video-Powered Classroom Observation By Trusted Colleagues
"Using Edthena, teachers can record their classroom instruction and receive feedback from other educators who they respect and trust," said COpilot class facilitator Kim McLachlan. "Video coaching also allows teachers to become an active part of the evaluation process. Rather than sitting on the sidelines waiting for feedback, teachers can collect artifacts for their evaluation, showcasing a whole class period or specific strategy."
"CEA is helping lead the way in implementing next-generation, tech-enabled professional development opportunities for teachers," said Adam Geller, founder and CEO of Edthena. "We look forward to working with teachers in districts across Colorado to help provide meaningful professional learning."

The Colorado Education Association is a membership-based organization that represents 35,000 Colorado educators. The CEA promise to students and communities is that the members of the Association will lead the way in guaranteeing every student access to the best public education.
Kim and other CEA members recently presented about Edthena at the 2017 CEA Leadership Conference in Breckenridge. To watch the presentation, click here.